Editorial Team
Dr. A. Djelloul
Research Professor,
Research Center in Semiconductors Technology for Energy (CRTSE), 02 Bd Frantz Fanon. BP 140. 7 Merveilles. Algiers, Algeria.
Dr. Ajesh F.
Associate Professor in Computer Science and Engineering Department, Musaliar college of Engineering and Technology, Pathanamthitta, Kerala,India
Gerardo Cazzato
University of Bari
Faculty: Department of Biomedical Sciences and Human Oncology
Clinical medicine, public health and oncology, Bari, Italy
Dr. Mustapha Kabrane
Professor of Technology - College Pablo Neruda Pierrefitte-sur-Seine,
Academy of Créteil,  France
Dr. Nihale SABA
Software Engineer in Automotive Electronics at Audi
Brussels, Belgium
Dr. Abdelkader Benelhouri
Laboratory of Metrology and Information Processing(LMIP) Physics Department of faculty of Science, Ibn Zohr Univeristy Agadir, Morocco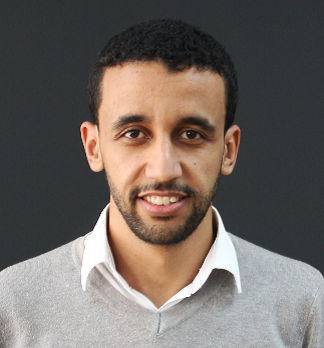 Dr. Yassir EL FILALI
Project Manager, AKWA GROUP n° 28 Rue 14 Hay Omar Ibn Khattab, Casablanca, Morocco
Dr. KRIT SALAHDDINE
Associate Professor at the Polydisciplinary Faculty of Ouarzazate, Ibn Zohr University Agadir Morocco
Dr. Zahid Iqbal Khan
Universiti Teknologi Malaysia (UTM), Malaysia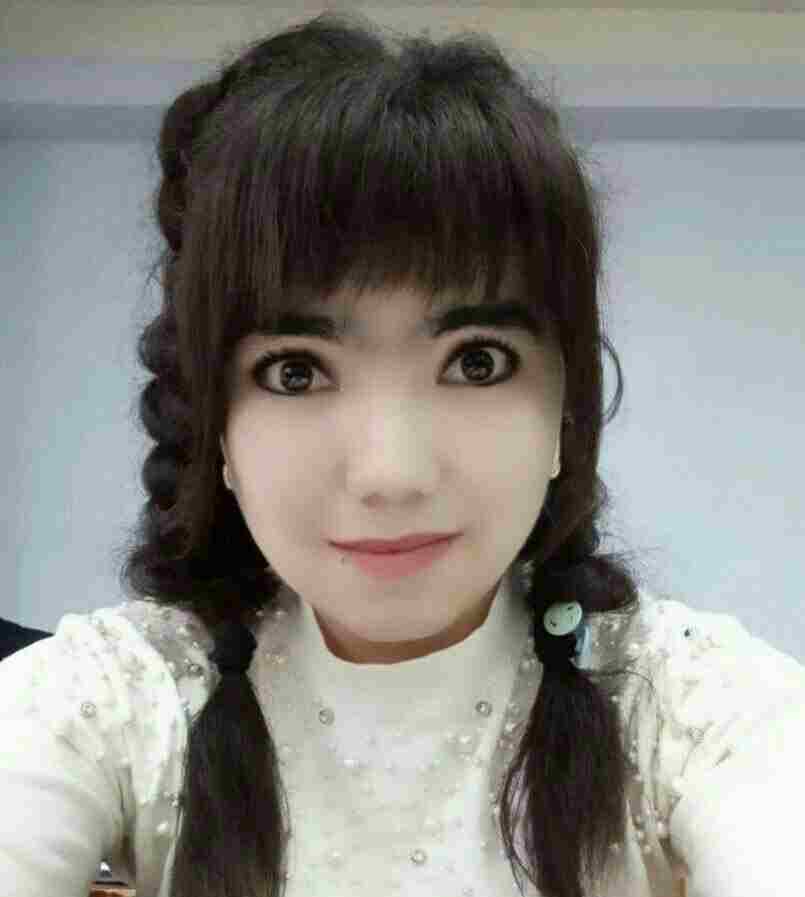 Khadmamova Lola Olimjon Qizi
Junior Research Fellow
Tashkent State Transport University
Tashkent Innovative
Chemical Technology Research Institute, Uzbekistan
Tureniyazova Asiya Ibragimovna
Candidate of Physics and Math Sciences, Nukus Branch of Tashkent University of Information Technologies, Uzbekistan
Umarov Qudiratulla Bekbayevich
DOCTOR OF PHILOSOPHY (Ph, D),
Head of the Department of Energy of Namangan Engineering and Construction Institute, Namangan, Uzbekistan
Turayev Ergash Yuldashevich 
Doctor of Science. Termiz State University , Professor of General Physics, Termiz.  Uzbekistan
Yaxshibayev Doniyor Sultonbayevich
Doctor of Philosophy  on Technical Sciences, Associate Professor, Dean of the faculty "Computer Engineering",  Tashkent University of Information Technologies named after Muhammad al-Khwarizmi, Uzbekistan
Murodov Muzaffar Xabibullayevich
DOCTOR OF PHILOSOPHY (PH.D).
Associate Professor Department of Power Engineering, Namangan Engineering and Construction Institute. Namangan. Uzbekistan
Ibragimova Gulnara Xavazmatovna
Engineer-Teacher,Professor Doctor of Pedagogical Sciences, Uzbekistan
Xametov Zamirbek Muxtorovich
Doctor of Philosophy (PhD) Technical Sciences, Ferghana Polytechnical Institute, the Head of the Department of "Land Transport Systems and Their Exploitation", Uzbekistan
Xusanov Yunusali Yuldashaliyevich
Doctor of Philosophy (PhD) Technical Sciences, Ferghana Polytechnical Institute, the Assistant of the Department of "Mechanical Engineering and Automation", Uzbekistan
Mahmudov Mukhtor Jamolovich,
Doctor of Chemical Sciences (DSc), Bukhara Engineering and Technology Institute, Uzbekistan


Sobirov Bozorboy Shomurotovich
Associate Professor of Urgench branch of Tashkent University of Information Technologies named after Muhammad al-Khwarizmi, Uzbekistan
Rakhimov Bakhtiyar Saidovich
Doctor of Philosophy PhD in Technics, Head of Department Biophysics and Information Technologies of Urgench Branch of Tashkent Medical Academy, Uzbekistan
Bozorov Makhsum Bakhshilloyevich
Head Teacher of the Department of Electric Mechanics and Technologies of the Bukhara Engineering Technological Institute, Uzbekistan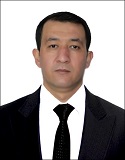 Nazarmatov Ohunjon Sotvoldiyevich
Dean of the Faculty of Mechanical Engineering, Fergana Polytechnic Institute, Candidate of Technical Sciences, Associate Professor, Uzbekistan
Matbabaev Makhmud Mirzaevich
Fergana Polytechnic Institute, Faculty of Power Engineering, Department of "Electrical Engineering, Electrical Mechanics and Electrical Technology" Associate Professor, Candidate of Technical Sciences, Associate Professor, Uzbekistan
Tishlikov Sultonjon Abduraimovich
Gulistan State University, Head of the Department of Applied Mathematics and IT, Doctor of Philosophy on Technical Sciences (PhD), Gulistan, Uzbekistan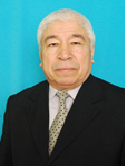 Altmishev Adil Sherkulovich
Gulistan State University, Associate Professor, Candidate of Technical Sciences, Uzbekistan
Nurjanov Furqatbek Reyimberganovich
Vice-Rector for Information and Communication Technologies and Digitalization of Agriculture, TSAU. Doctor of Philosophy (PhD) in Technical Sciences, Associate Professor
Abdurakhmanov Bakhtiyar Alimovich
Senior Researcher at the Experimental Technology Laboratory, S.Yu. Yunusov Institute of the Chemistry of Plant Substances, Academy of Sciences of the Republic of Uzbekistan, Doctor of Philosophy (PhD) in Technical Sciences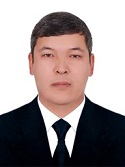 Khajibaev Temurbek Ataxanovich
Senior Researcher at the Experimental Technology Laboratory, S.Yu. Yunusov Institute of the Chemistry of Plant Substances, Academy of Sciences of the Republic of Uzbekistan, Doctor of Philosophy (PhD) in Technical Sciences
Nishonov Akhram Khasanovich
Doctor of Sciences, Technics, Uzbekistan
Martazayev Abdurasul
Teacher (Doctor of Philosophy (PhD) Technical Sciences), Namangan Engineering-Construction Institute, Department of "Civil Engineering", Uzbekistan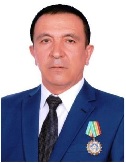 Shaimatov Babakul,
Doctor of Philosophy PhD, Technics, Docent, Bukhara Engineering-Technological Institute, Uzbekistan
Narziyev Soyib Ortikovich
PhD, Associate Professor, Department of Automobiles and Automotive Economy, Tashkent State Transport University, Uzbekistan
Nasirova Shaira Narmuradovna
Navoi State Pedagogical Institute Associate Professor of Informatics Department, Doctor of Technical Sciences (DSc)